Products tagged with 'bath salts'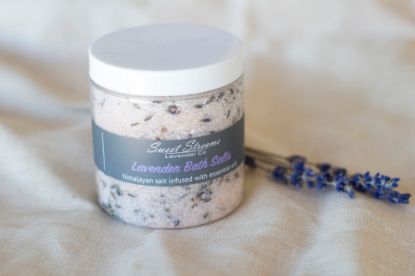 Sweet Streams Lavender Naturally Calm Himalayan Lavender Bath Salts are infused with lavender essential oil and lavender buds. 8oz jar.

This will be one item you will keep coming back for more. Enjoy!

To use:

Add a few tablespoons to a warm bath and let the healing properties of salts take away the stress of the day or simply give back to yourself by enjoying a few moments to yourself.