Products tagged with 'bread mix'
Your kitchen WON'T look like A Twister is Coming with our simple and easy Cheesy Garlic Beer Bread. Just mix the packet with one room temperature 12oz. beer, pour in bread pan and cook for 55-60 minutes at 350.

What you'll need: 12 oz can beer (room temp), melted butter (You can substitute ginger ale or club soda for the beer)

Pack of 2.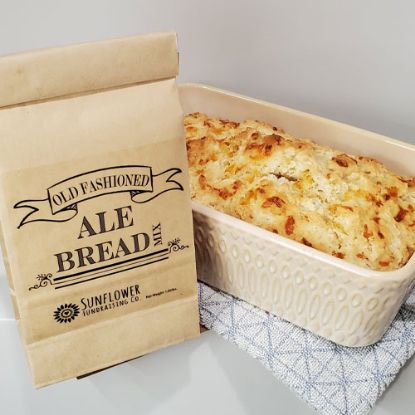 A quick and easy bread that is dense with a soft center making it a supreme addition to any meal. Otherwise known as beer bread. Add a teaspoon of Italian seasoning & a handful of cheese for a new flavor.