Products tagged with 'pickles'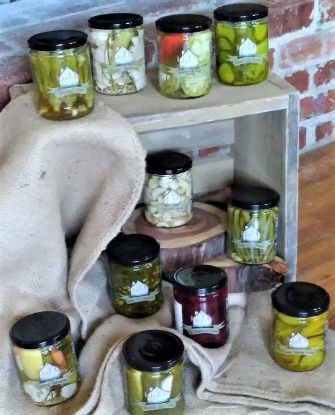 12 jars for the price of 11! Choose the products you'd like in your case below! Descriptions of each are listed below. NET WT 16oz

The Pickle Cottage is a family run business with an emphasis on quality and the preservation of recipes handed down through generations. We remember how good pickles can be and because we grow all the main ingredients that go into each jar, we can ensure its taste and quality. We use both traditional and original recipes with ingredients that are so fresh they were often picked and packed the same day! We love our heritage, our land and our family. Let us share a piece of our rich heritage with you: pure homemade, hand-picked and hand packed goodness.